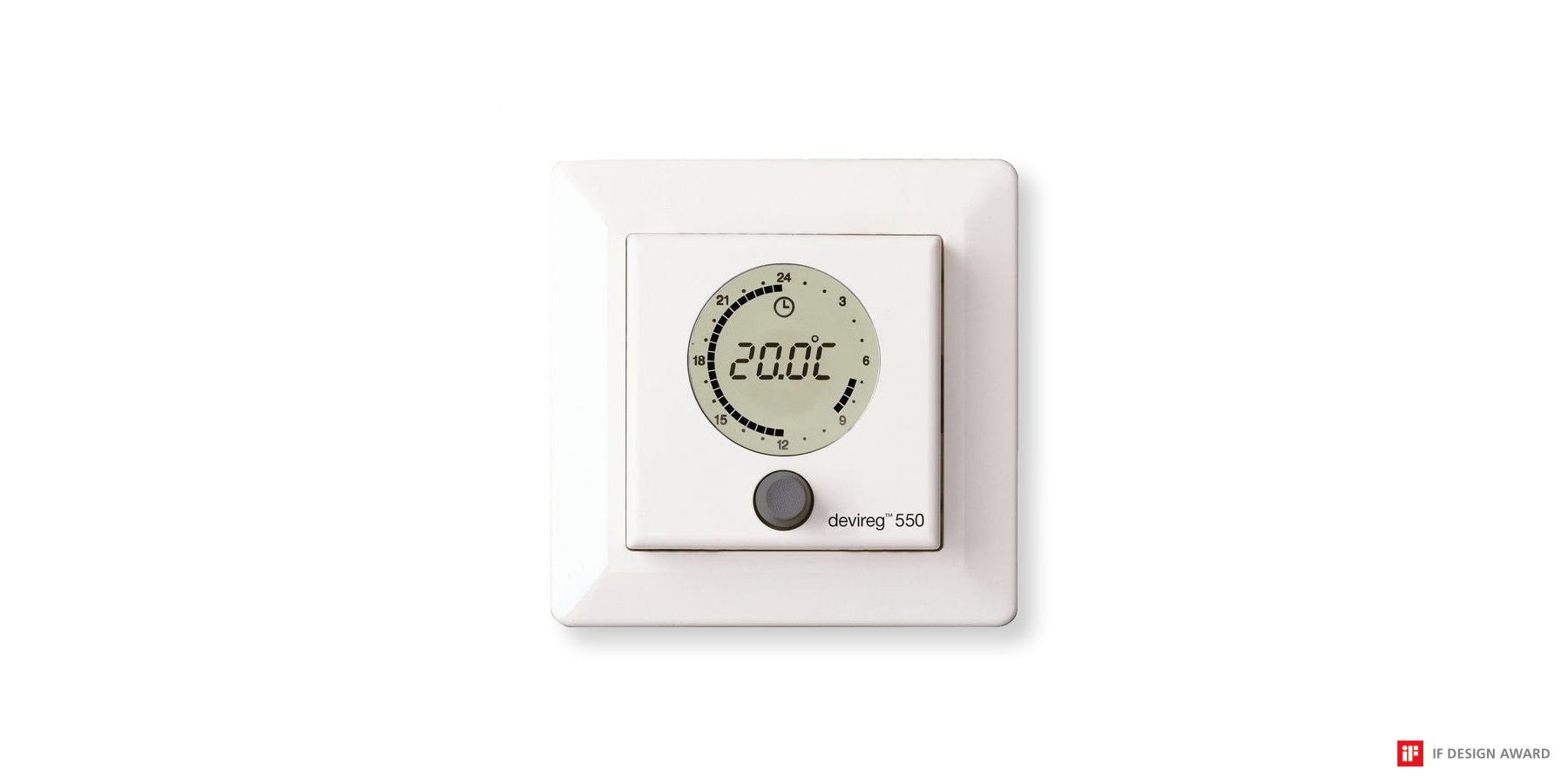 Devireg 550 is a one-button programmable floor heating control unit for Devi made in collaboration with Klaus Schroeder.
Devi wanted to develop a high-end control unit with a wide range of features. Using fuzzy logic, the unit would be able to "learn" the room and adapt accordingly.
The many functional options combined with a predetermined product format, made it clear that the interface was a key factor in the design.
All functions are operated by a single button with a turn and push function. The analogue style button together with the round watch style display, gives this high-tech product a broader soft-tech appeal.
Deviheat 550 received the IF Interface Design award in 2001.