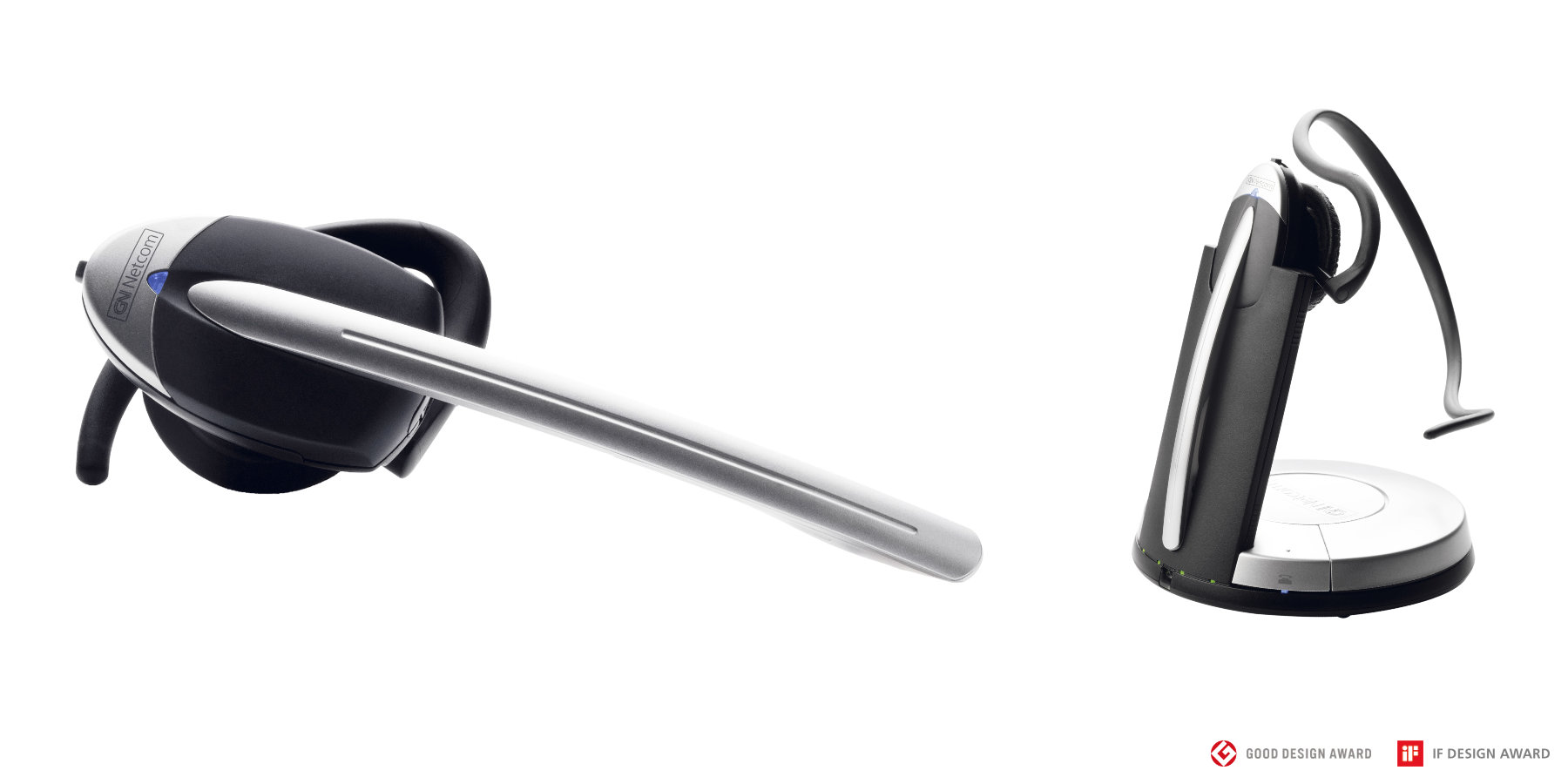 The GN 9300 range, is a series of headsets and base units that offer wireless communication from traditional phones and IP telephony.
Headsets can be worn with three different wearing styles; earhook, headband and neckband. Among the design issues were ergonomics, usability and size. The boom provides the headset with instant recognisability, optimal placement of the microphone, and a good balance, with the battery and other components placed on the ear.
GN 9300 received the Japanese G-Mark Good Design Award in 2006, and the IF Design award in 2007.