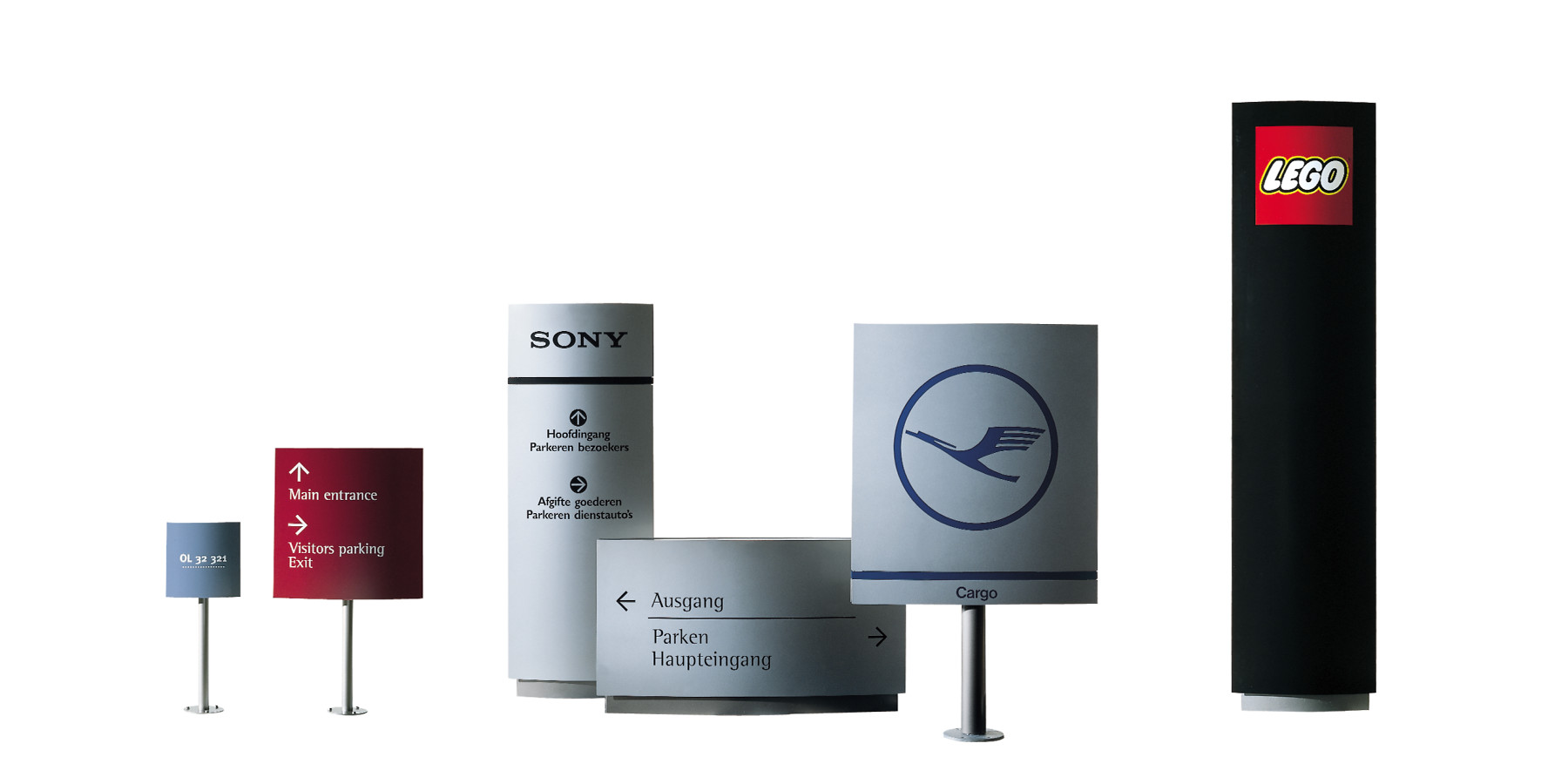 An exterior signage system for Modulex.
Modulex wanted to develop an exterior sign system, with a full assortment ranging from small parking signs up to large monoliths.
The approach was minimalist. By reducing the sign to two slightly curved surfaces, and with the structure hidden inside the sign, the attention is left to the graphics. The curved profile makes the sign appear thinner than it is. All panels can be individually changed, making it easy to maintain and update the signs.
The result is a simple timeless design that fits in most environments.